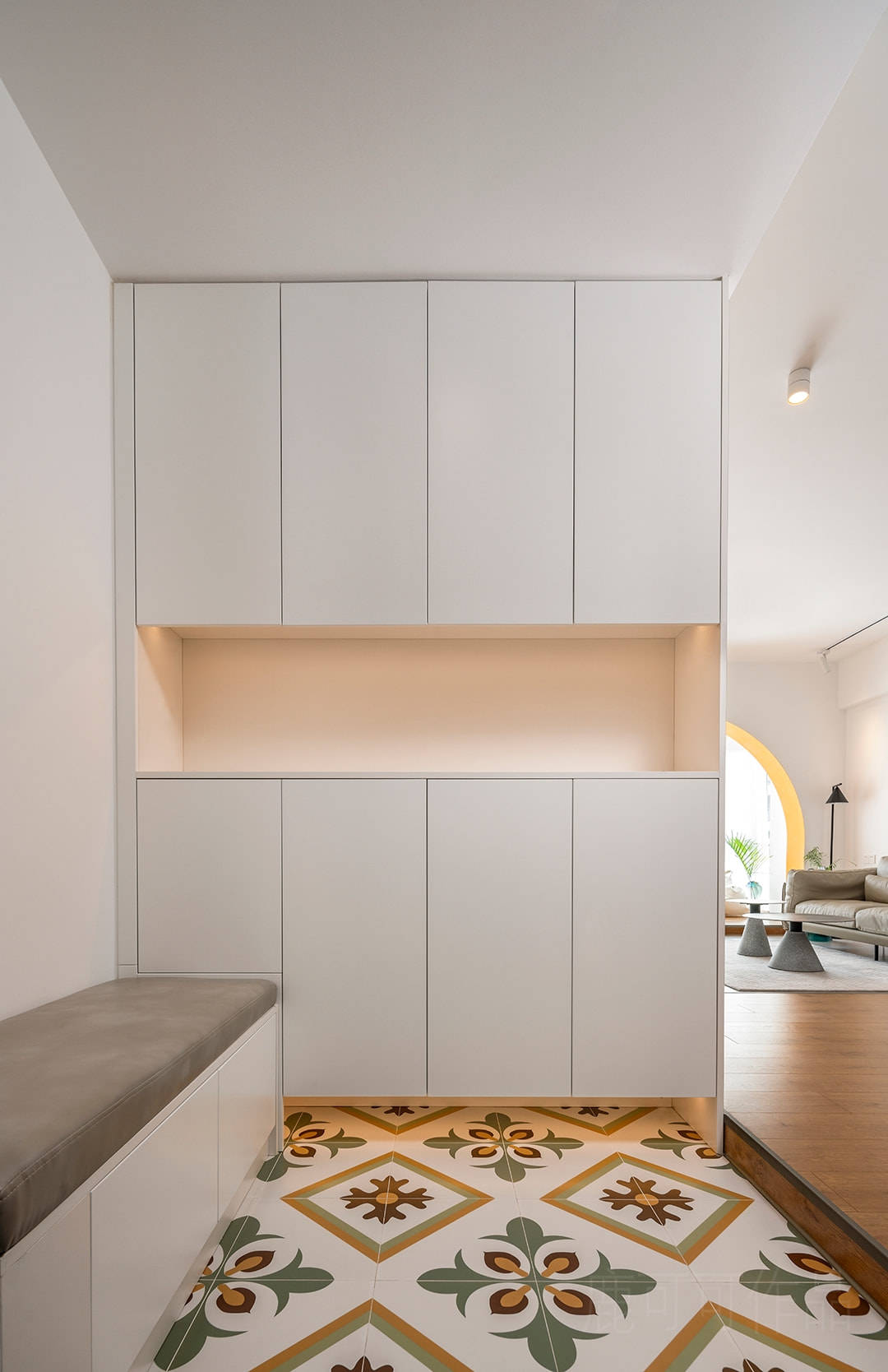 The living room space is designed to be pleasing to the eye. The left storage cabinet system creates perfect horizontal and vertical lines. At the same time, the furniture is deliberately chosen with soft curves to help neutralize the visual.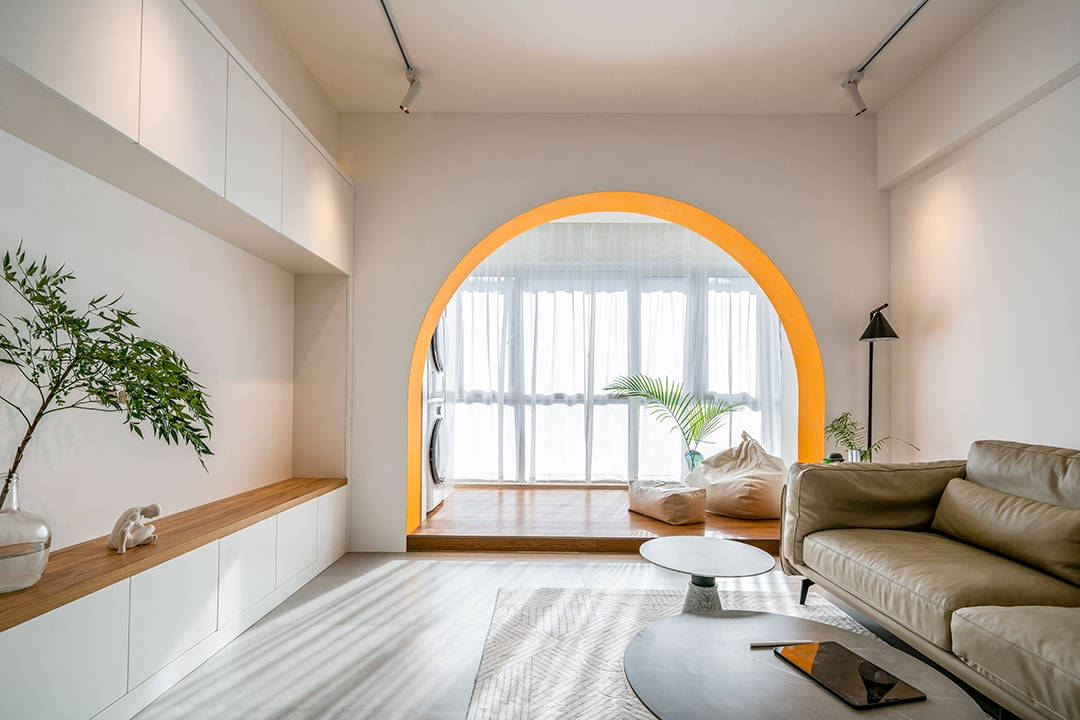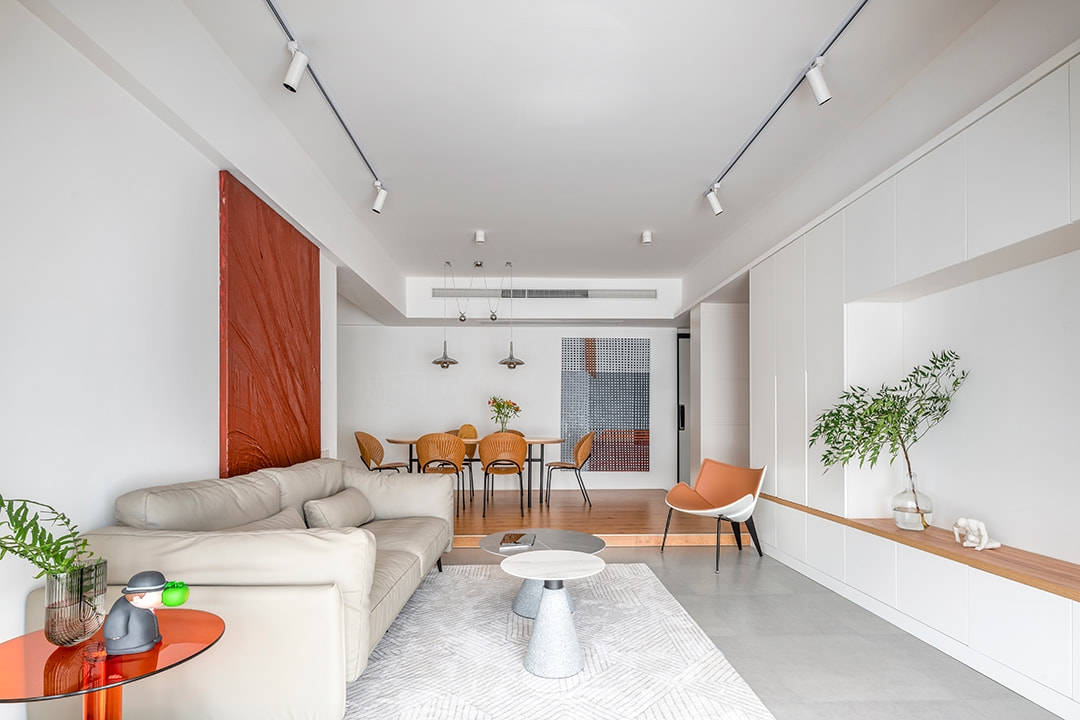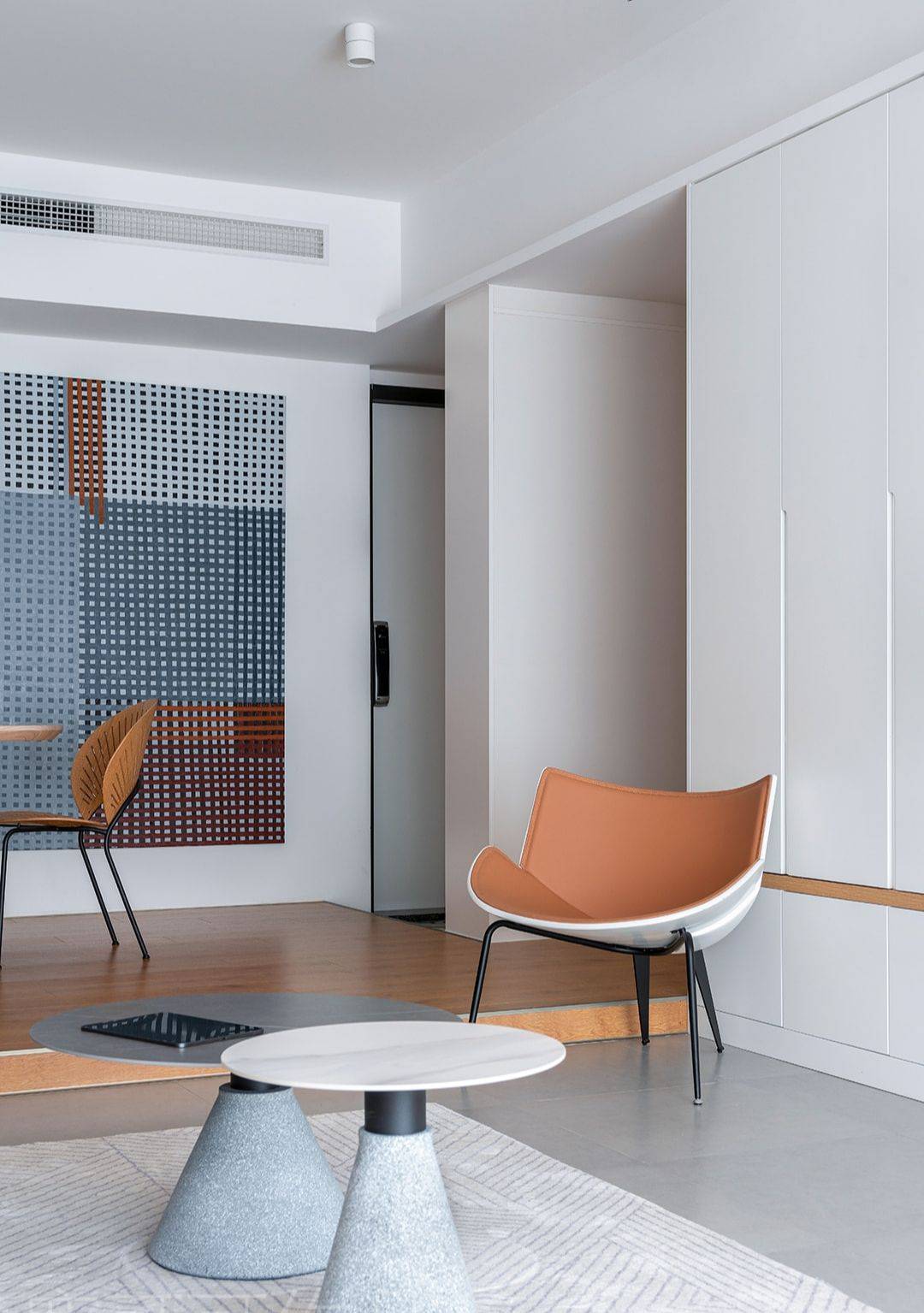 The wall separating the living room and the balcony was remodeled into a vibrant orange-painted archway. The balcony area is not only used to place the washing machine and dryer, but also a relaxing space for the family. Here, homeowners can enjoy a leisurely weekend, read books or enjoy good music together.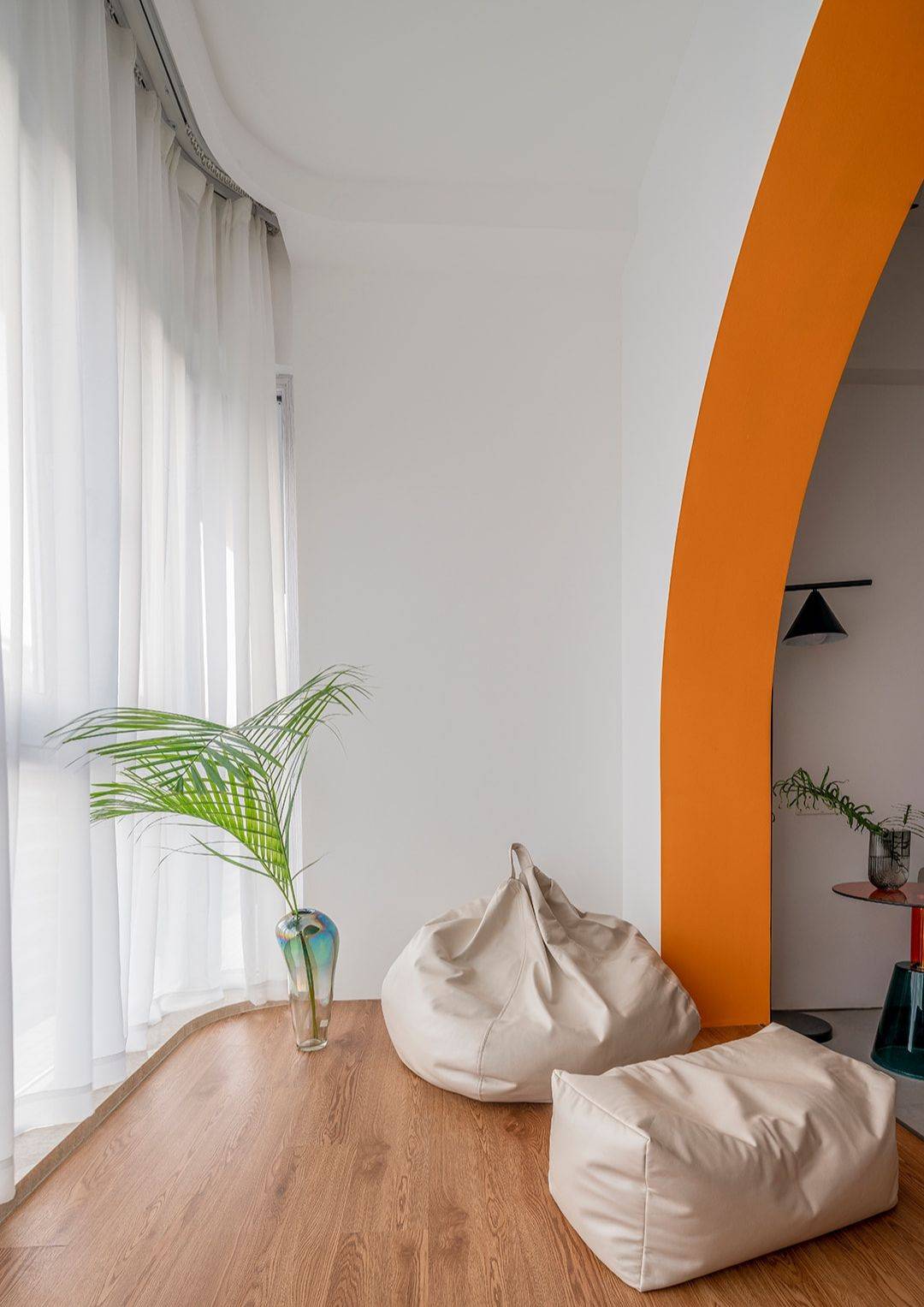 The dining room is connected to the living room space, but to create a sense of division between the two living areas, the owner raised the floor of the dining room a little higher. Choosing a dining table set with natural wood flooring has clearly brought a cozy space effect to this area.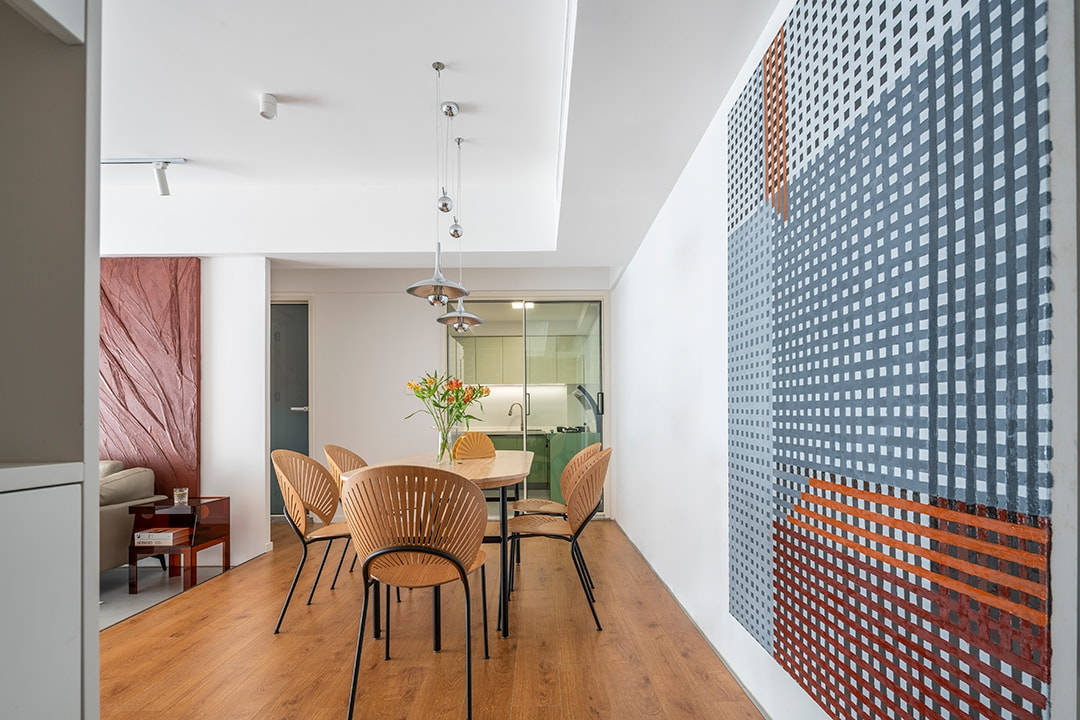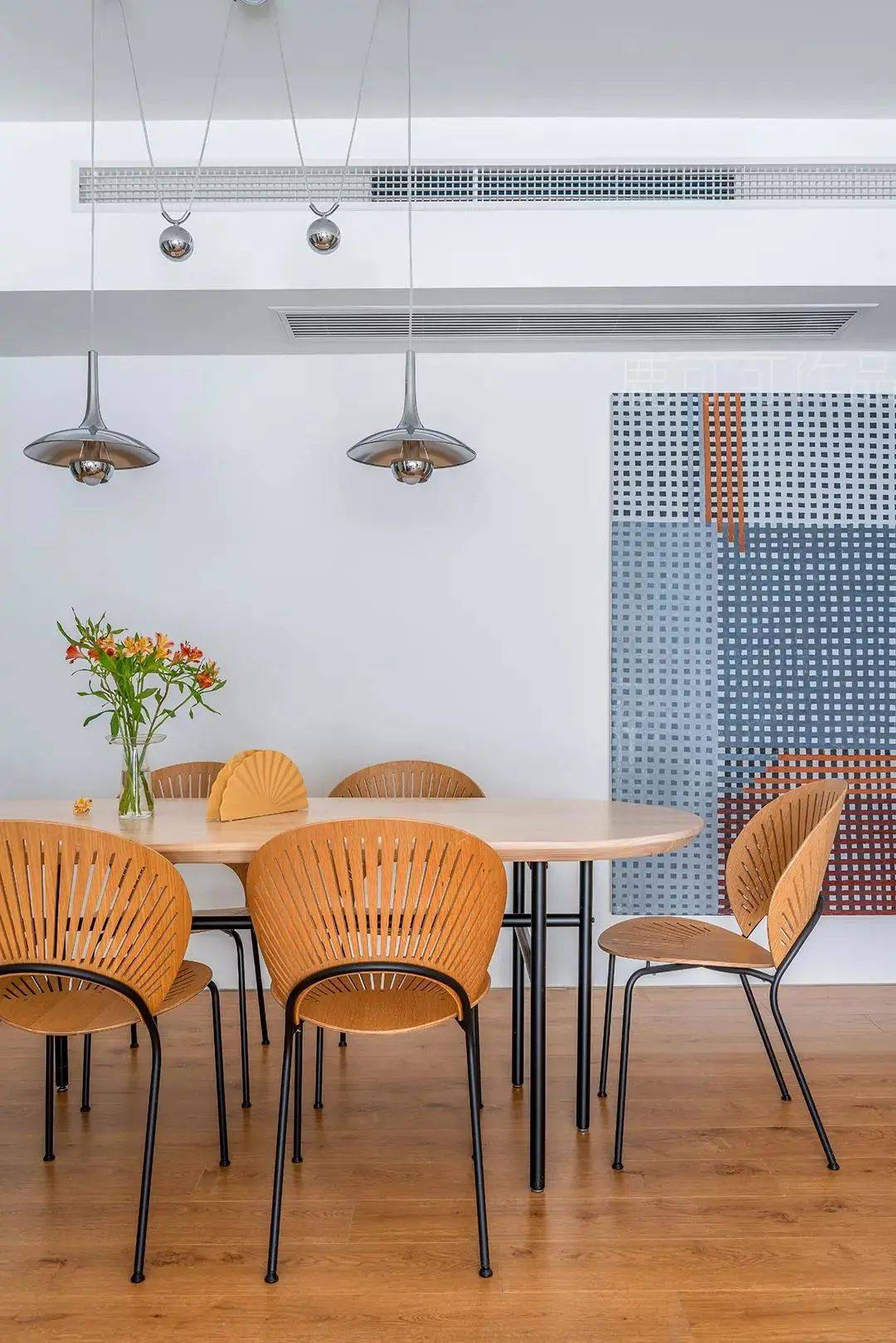 Different from the common living space, the kitchen uses a fresh avocado green color. Because you do not want to feel hot and stuffy during the cooking process inside the kitchen, according to the owner, the combination of butter green and milky white colors will bring the best effect. That's right, the results make anyone feel extremely comfortable when setting foot in this kitchen.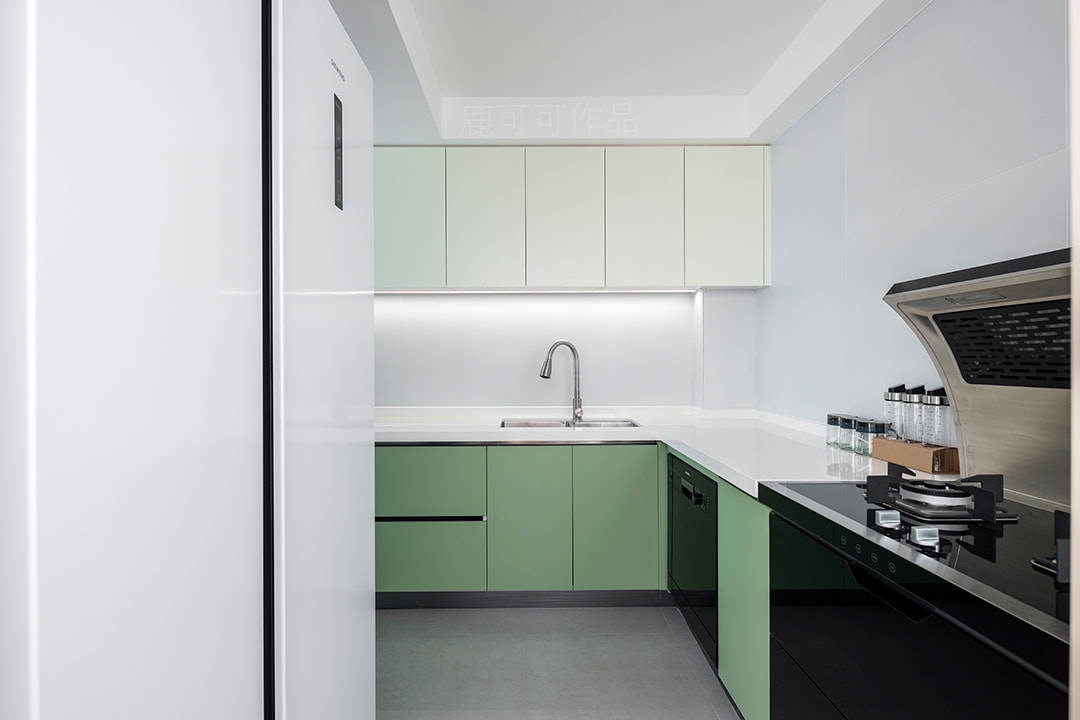 The master bedroom uses purple for the headboard wall. This is a color that experts think is very good for users to easily fall asleep. Moreover, light purple color also brings dreamy, romantic beauty to the bedroom.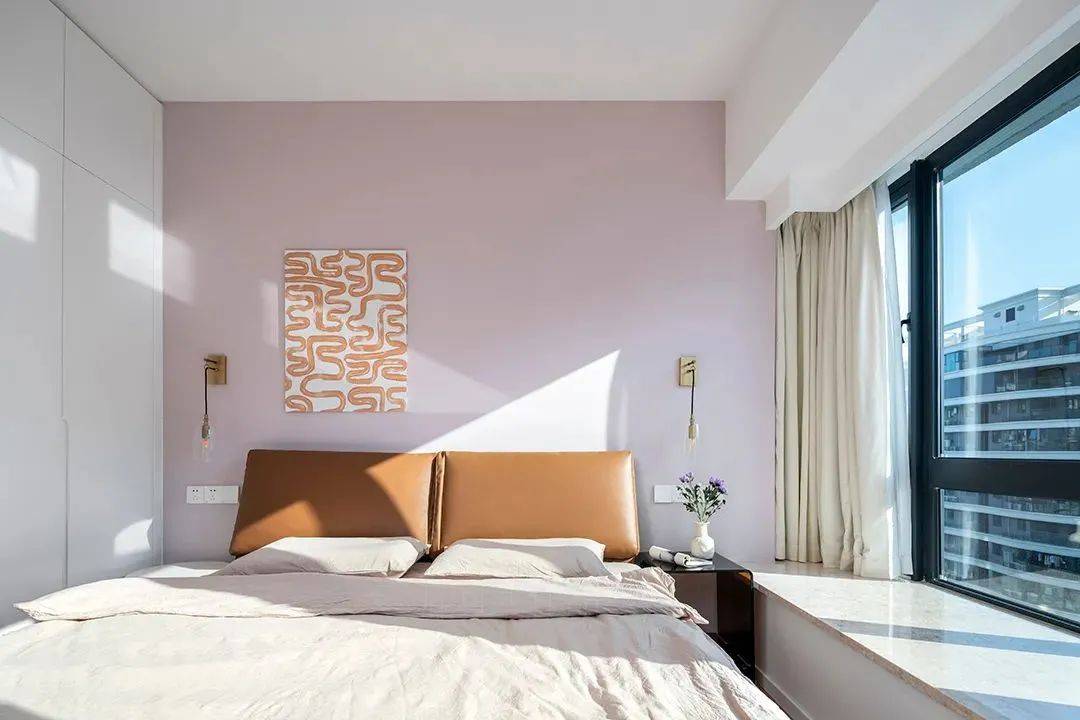 The area of ​​the secondary bedroom is not very large, so beige is probably the most appropriate choice. This is both a work space at home, and can be used as a resting place for friends and relatives when they have the opportunity to visit.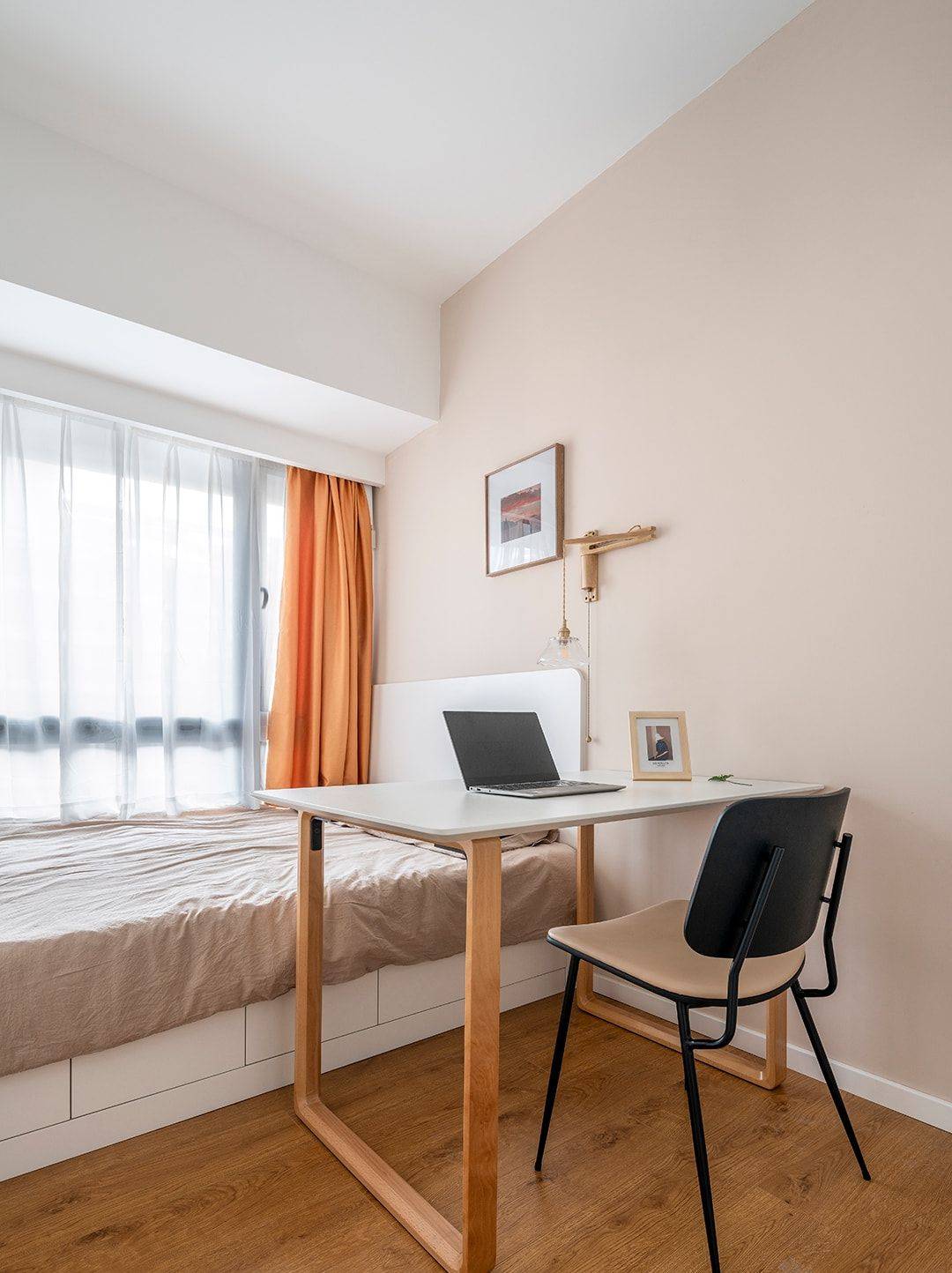 It can be said that the secondary bathroom is the space using the most vibrant colors inside the apartment. The room is divided into 2 areas wet and dry for more convenience during use. The dry area uses an extremely eye-catching red-orange color as the main theme. The wet area is covered with fresh blue card tiles.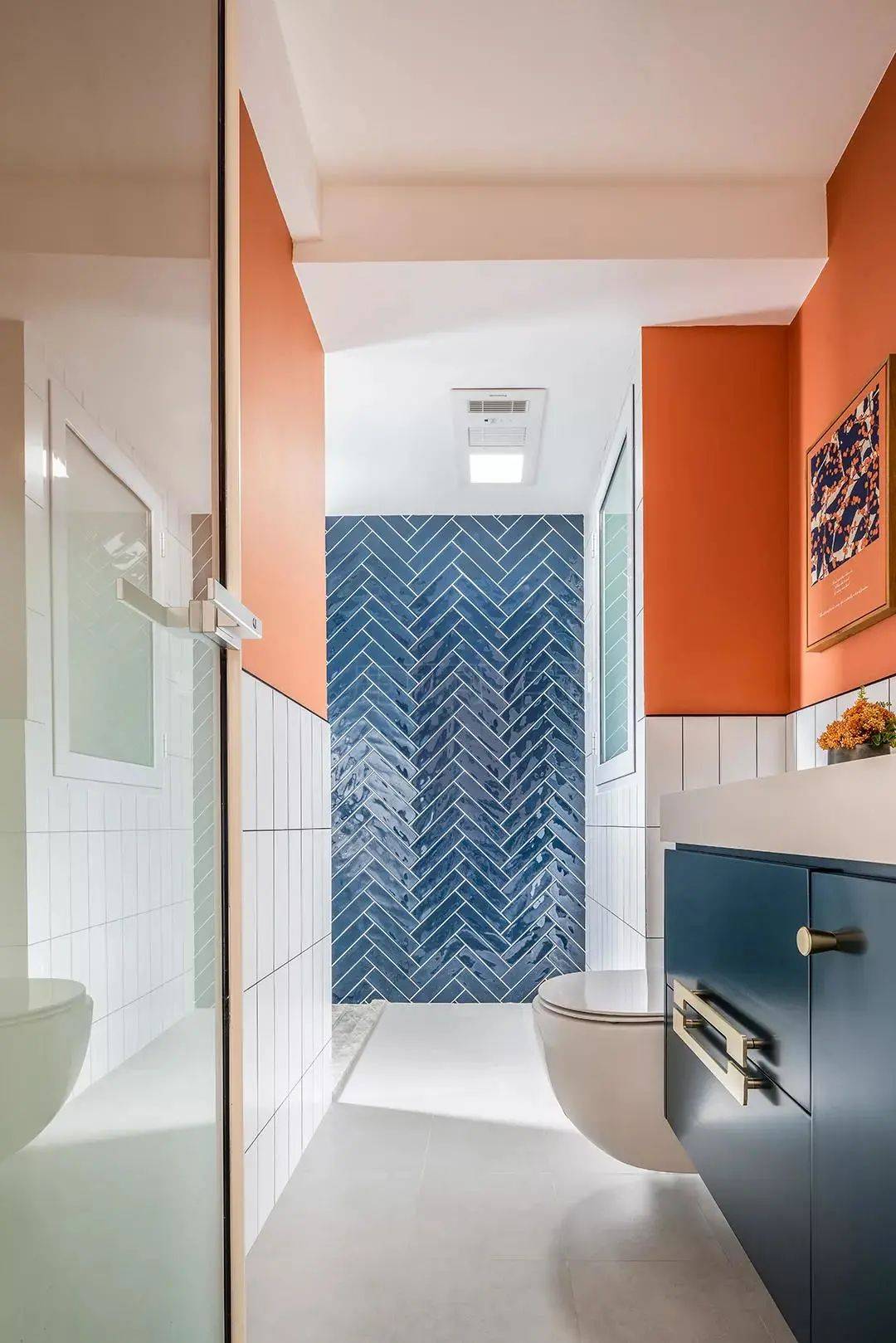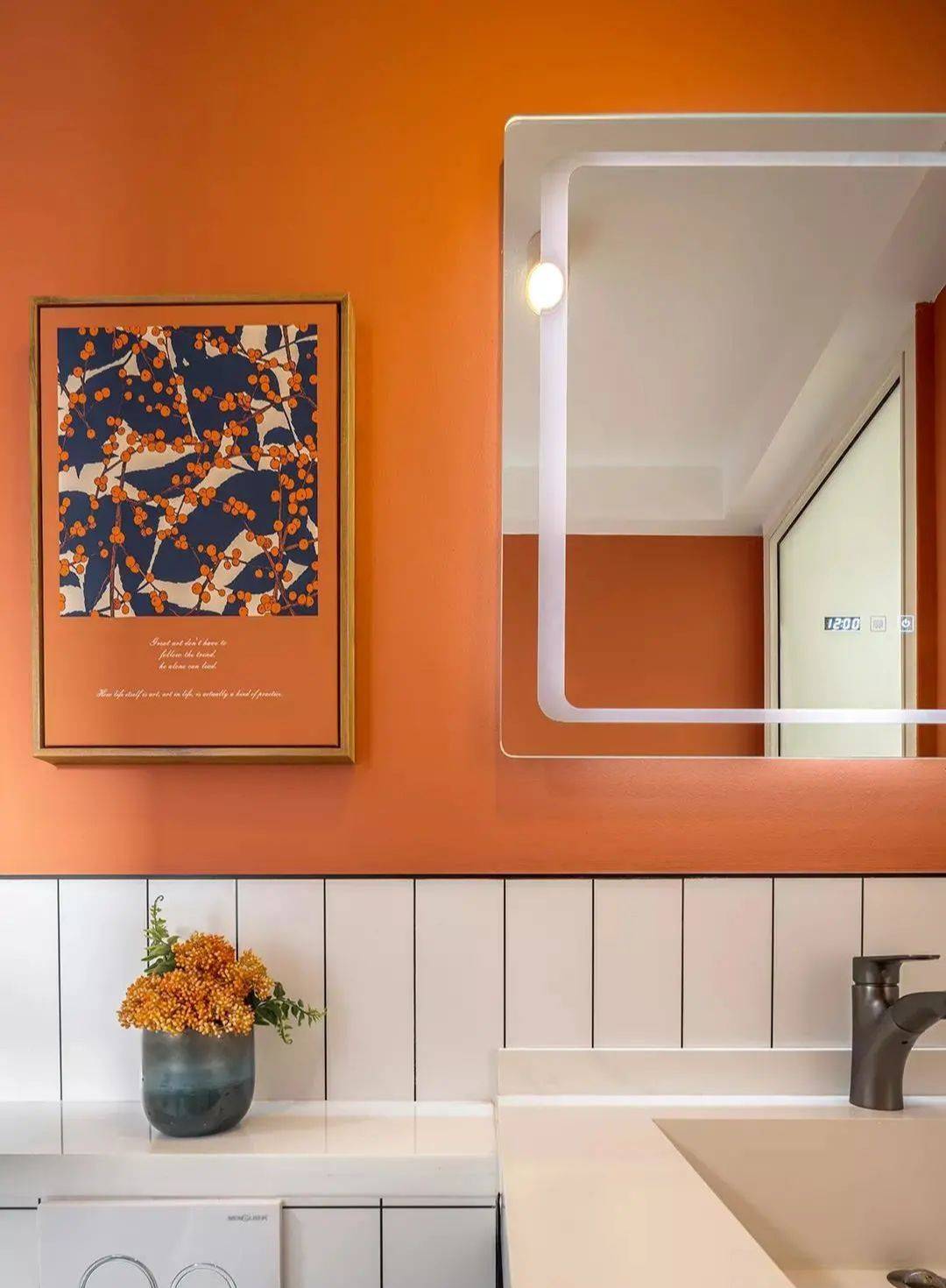 The extra bathroom is the most colorful space in the apartment.
Contrary to the bright and eye-catching beauty inside the secondary bathroom, the main bathroom is loved by the female owner for its gentle, sweet beauty designed with pink and white color combinations. Although the area is not large, the smart color combination helps bring a feeling of freshness and comfort when using the bathroom.