A faded old office located in the north of Madrid, Spain has been renovated into a modern apartment with cool blue colors.
According to the original condition, the old ceiling, floor and walls should be removed and then integrated with blue tones, wooden furniture is used throughout the space.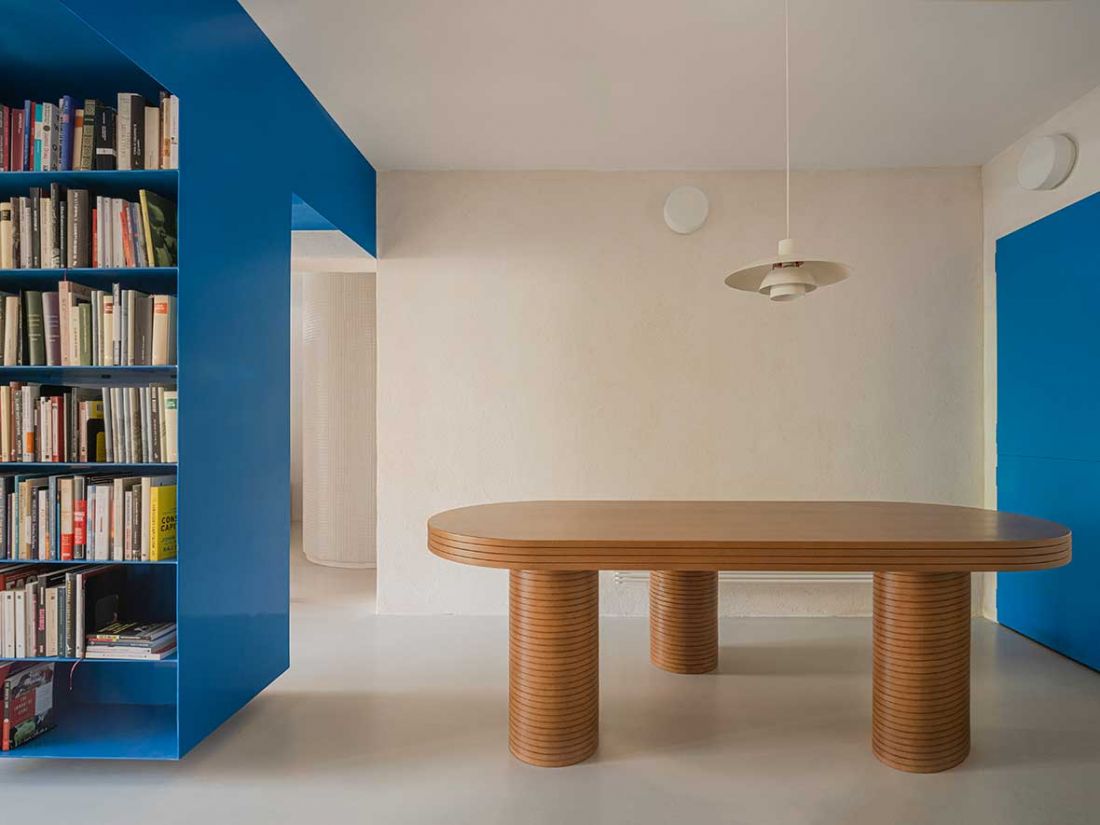 Removing the cliché in common apartments, the architect cleverly used a strange but reasonable color palette, choosing interior elements as accents such as from the T-shaped bookshelf built in the middle of the house to the shelves. The walls and cabinets are all covered with blue.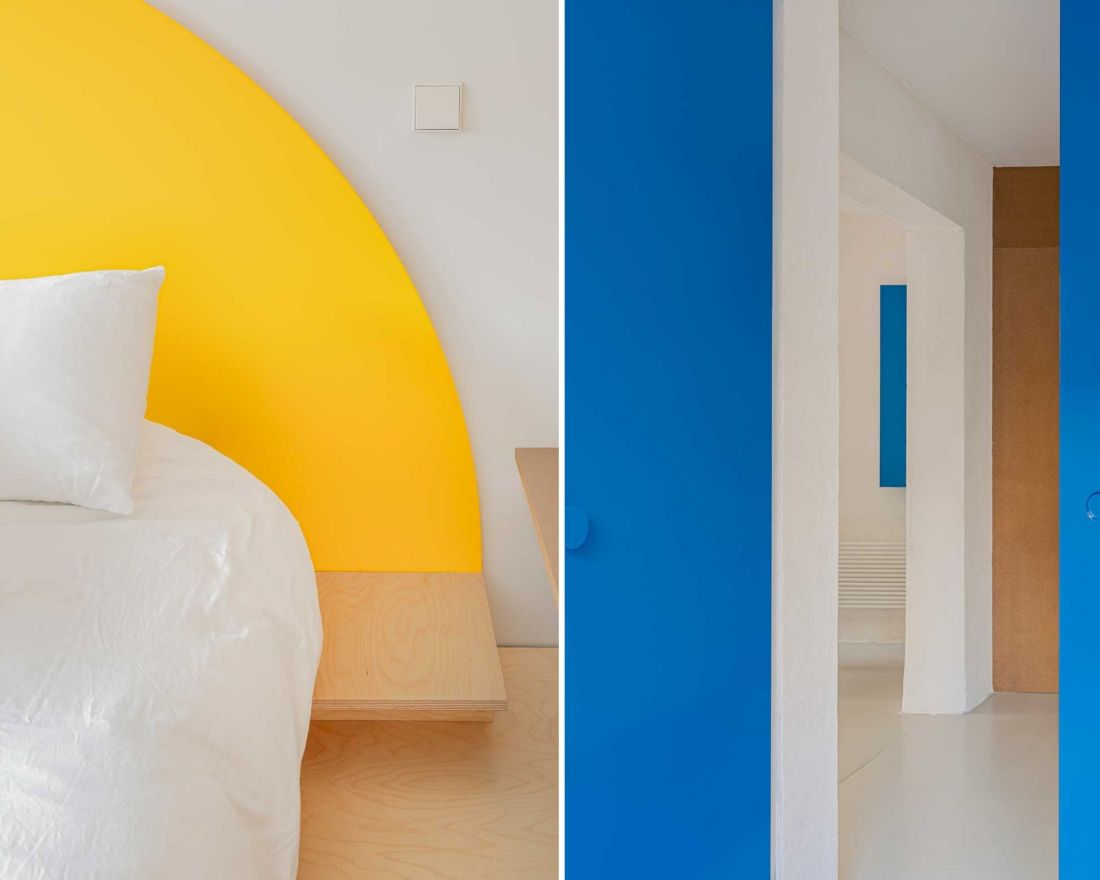 The bedrooms, living rooms are raised slightly from the original to create the feeling of living in Japanese-style rooms, this is also a way to move easily when traffic through other spaces.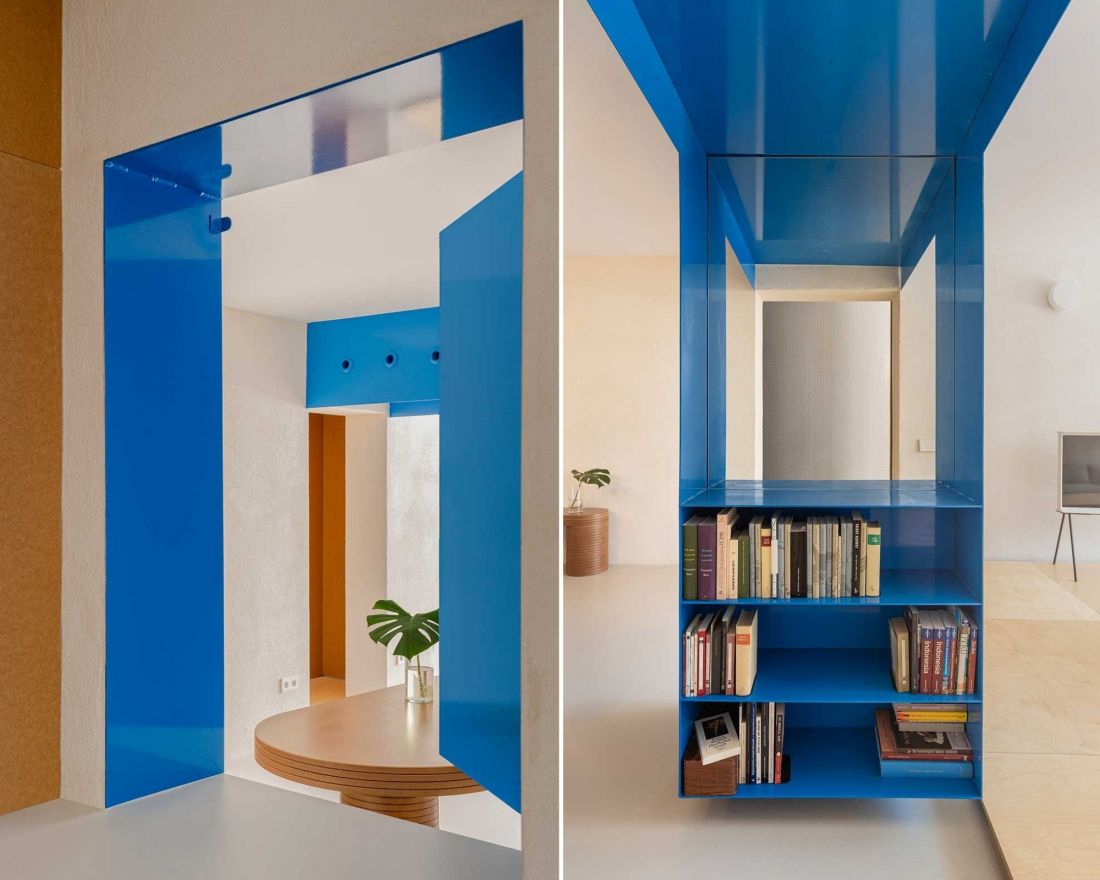 Blue steel bars are also present throughout the rest of the interior, creating a cohesive design that contrasts with the warm wood material.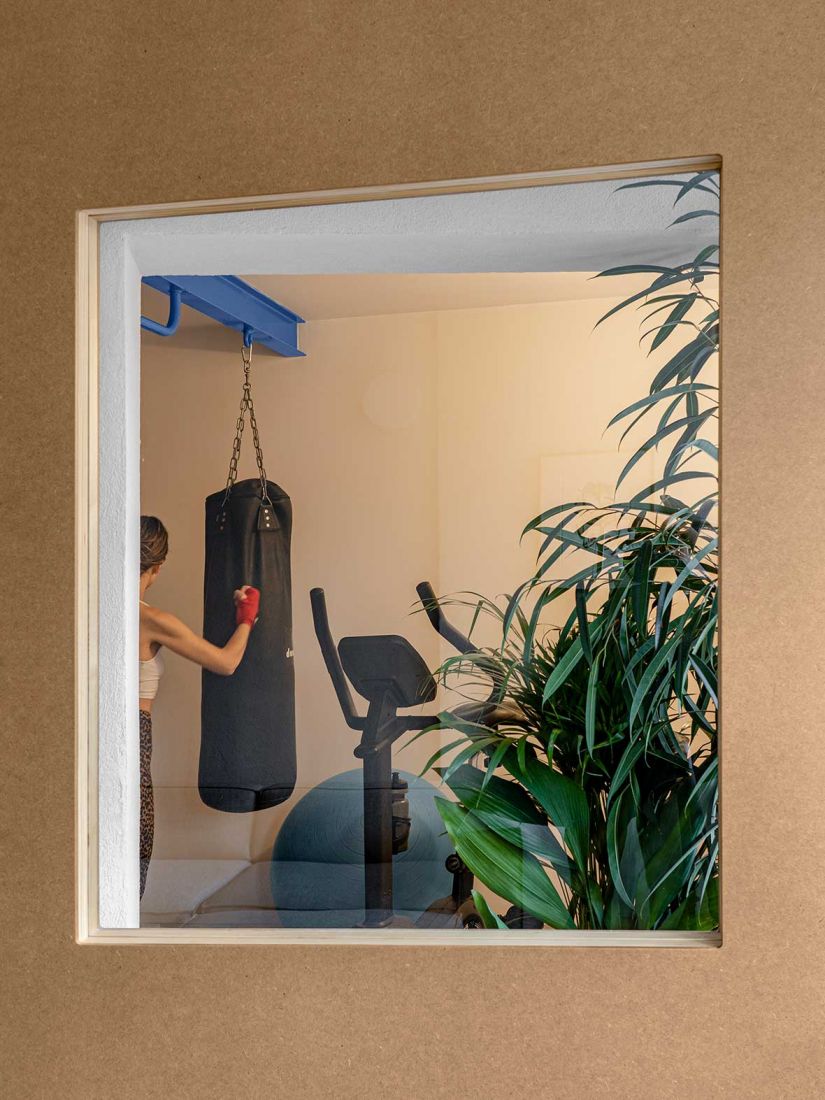 In addition, the apartment is also arranged a small area where sports activities. The bathroom after the renovation has transformed itself into a fresh and refreshing space.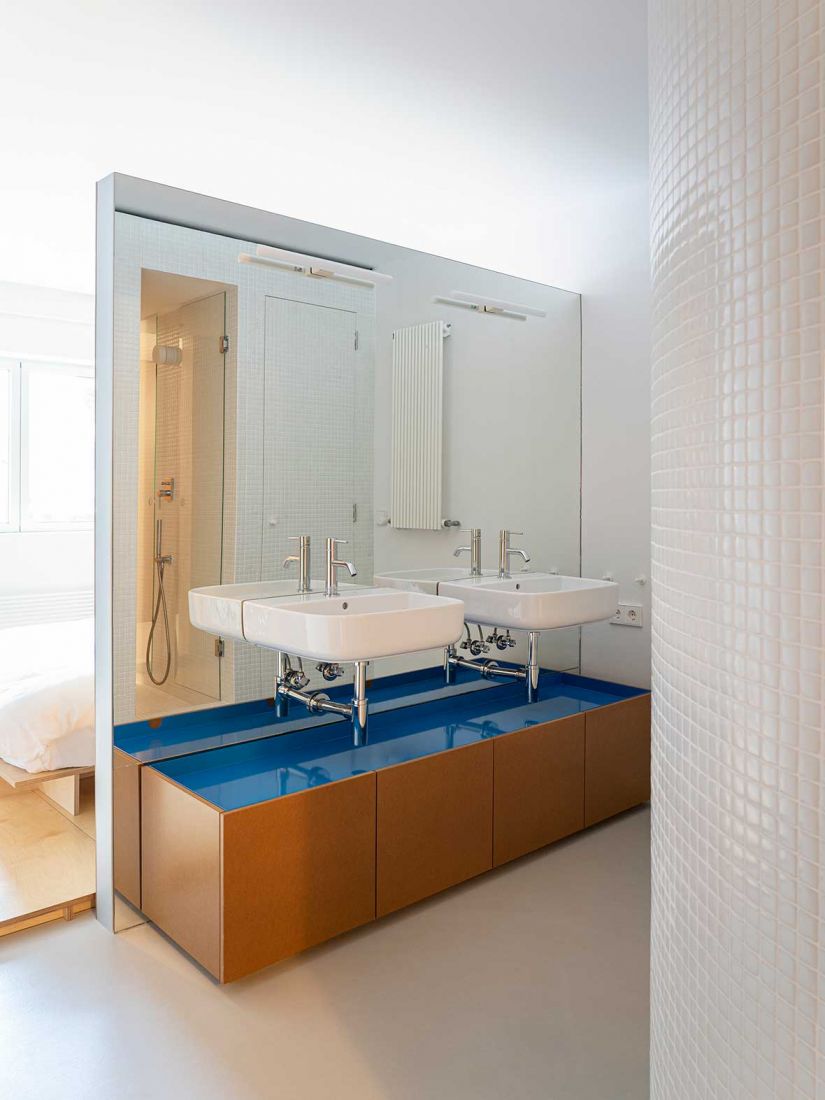 Source: Chu Anh (Designmilk)